Need a quick baby gift? Break out them needles for a couple hours.
Spring brings much more than flowers. It seems to bring babies too. At least two of my friends and friends' family members have just given birth. One couple gave birth to triplets ( a set of twin girls and a boy), another a little girl. Since my CSM cylinders are 54 and 72, kind of big for newborn booties, I decided to do some hand knitting. I almost forgot how much I truly enjoy it. Using a quick and easy pattern from
Ooo Baby Knits
, with cones of Peaches and Cream 10 ply 100% cotton yarn in baby pastel colors.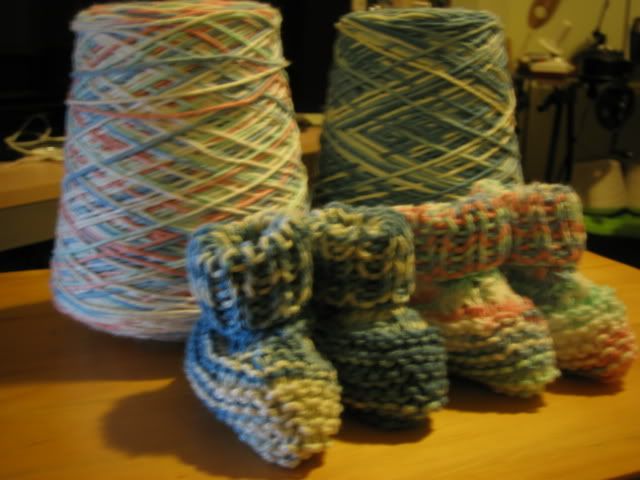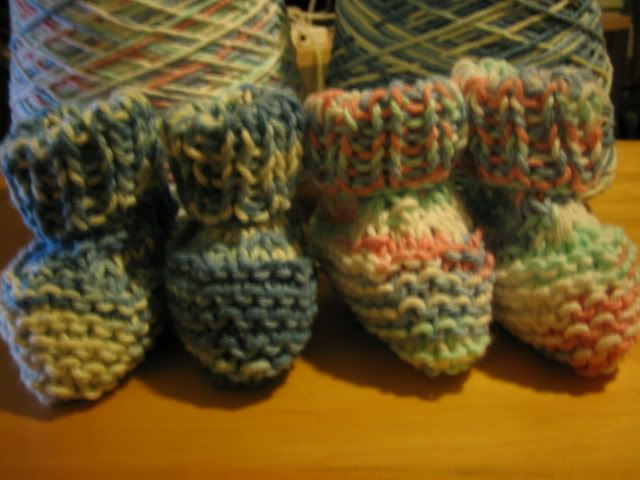 I've knitted 3 pair of booties so far for the triplets, now I'm working on something for the little girl. Hmmm maybe a sweater...