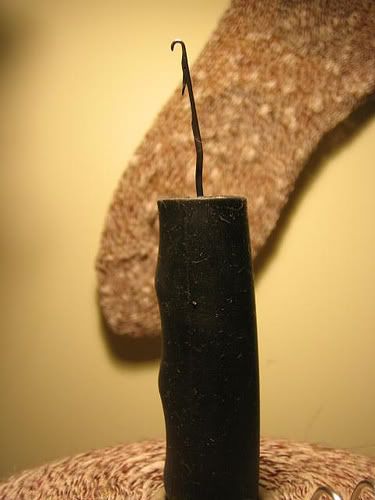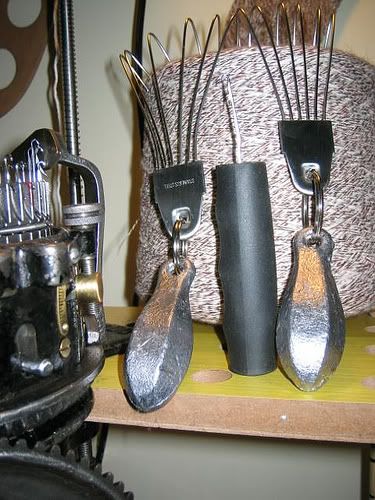 So, this week I've been busy and creative, thinking up ways to utilize more of what I already have and spend less. This does NOT include spending less on Ebay. Why you ask? Well, because I'm just too addicted. But anyway, back to my point - I've managed to make some really great heel hooks from a
pastry blender
, key rings and fishing weights. I got the idea from a post by Pat Fly in a Yahoo Group.
Since I had to unscrew the handle to cut the wires on the pastry blender, I wanted to find a use for it as well. The handle was a comfortable rubber, with finger grips - so I thought it might make a great handle for a pick tool. I used a cylinder needle, heated the butt on my stove and placed the butt end into the handle. After cooling, I added some glue and voila!
My second project of the week was recycling scrap tubes as CSM weight covers. Most antique CSMs have lead weights. While I'm not excited about handling lead, I do like the fact they're original to the machine and work very well. I even use the weights by inserting the stack into the center of my tubing while its still on the machine. This helps to keep the stitches tight against the needles. I have 3 sets of weights and even the set in the best condition is still pretty beat up. So, instead of ripping out my unused tubes, I reused them as weight covers. Aren't they cute?